Classic body massage is one of the most proven types of massage. It helps:
improve your health

relieving muscles tension

alleviate pain

aid relaxation

enhance circulation to remove waste and toxins from the body

help with conditions such as depression, migraines, anxiety and stress.
Each massage is customized according to your individual needs…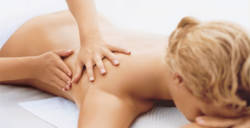 If you want to improve your health and make your body beautiful, then you will be in the right hands. After the first procedure, you will be able to feel significant relief, and after the full course you will noticeably improve your overall condition, you will not have aching pain in the back and neck, migraines will stop, and your sleep will become calm. 
The various Swedish massage techniques are designed to improve your circulation, soothe your muscles and make you feel more relaxed.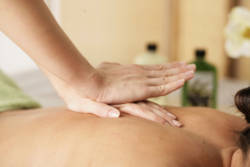 Swedish massage uses softer strokes on the bonier and more delicate parts of the body, and stronger strokes where there is thicker muscle coverage. This adjustment of pressure makes it an ideal massage for relaxation. 
Contraindications: inflammation and cancer
CLASSIC MASSAGE PRICING
| | |
| --- | --- |
| 30 min  | 450 CZK |
| 45 min | 630 CZK |
| 60 min | 900 CZK |
| 90 min | 1.300 CZK |
| 120 min | 1.600 CZK |